From I-5 take exit 132 to Highway 16 West. Follow Highway 16 across the Tacoma Narrows Bridge until you reach the Purdy/Key Center exit (Highway 302 West). Take the exit and go to your first stoplight and turn left, crossing the Purdy Bridge. Stay on 302. When 302 veers right, keep traveling forward instead and you'll be on Key Peninsula Highway and headed to Key Center. When you reach Key Center, pass through the traffic light and travel another 1.9 miles and turn left at 64th Street NW. Travel a little over half a mile until you see the overhanging Welcome/Frog Creek Lodge signs on the left. Turn left down the driveway and you're there.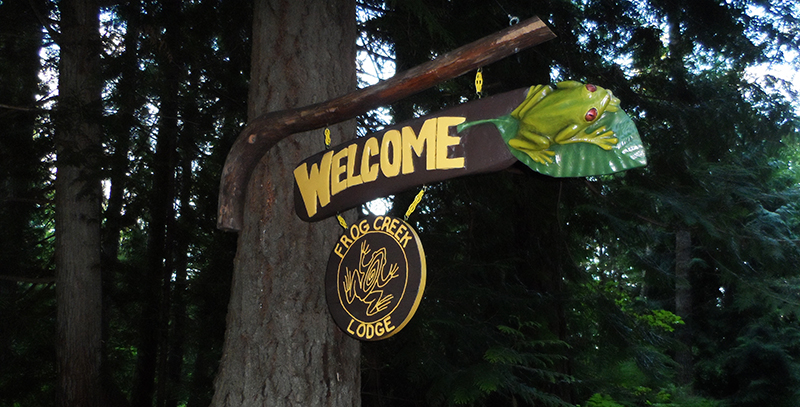 Contact and Directions
Contact us for Information and Reservations:
Phone: (253) 884-3188
E-mail: info@frogcreeklodge.com
Directions
Frog Creek Lodge is located at: 15003 64th. St. NW Lakebay, WA 98349
Frog Creek Lodge, outside of Gig Harbor, is 60 miles from Downtown Seattle, 48 miles from Sea-Tac Airport and 25 miles from Tacoma.
Interactive Map for Frog Creek Lodge