Frog Creek Treehouse
Features at Frog Creek Treehouse include a lighted spiral staircase leading to the main deck with outdoor seating. The interior includes an electronic fireplace, wall heating units with thermostat, and a comfortable loveseat which unfolds into a twin bed. The breakfast area is equipped with plenty of countertop space, cabinets, microwave, electric cooking skillet, refrigerator, coffee maker, eating utensils and a dining bar with stools. An outdoor gas barbecue grill is also available for cooking. A custom spiral stairway leads to a bedroom loft with a queen-sized bed complete with lights and USB charging stations above the nightstands. The treehouse also includes a private enclosed bathroom with toilet, sink and shower.
So, whether you're an individual, a couple, trio of friends seeking a short, quiet and peaceful vacation or place to stay as you sightsee around the Key Peninsula, or if you're part of a larger group renting the treehouse in addition to your wedding or event package, or even if you're just riding out the zombie apocalypse in relative safety – it could happen! – you'll enjoy absolute comfort and privacy in this luxurious treehouse suite surrounded by a beautiful forest with a walking trail, pond and labyrinth to explore.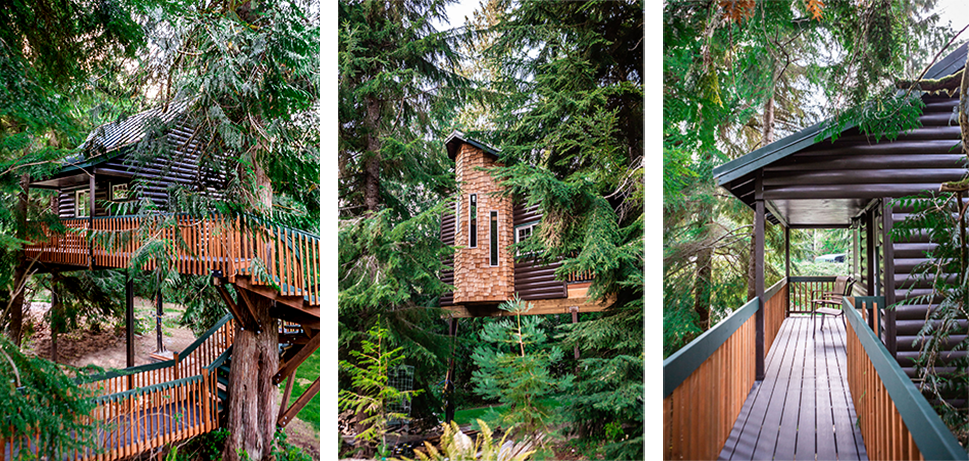 imagery by Jacobmillionphotography.com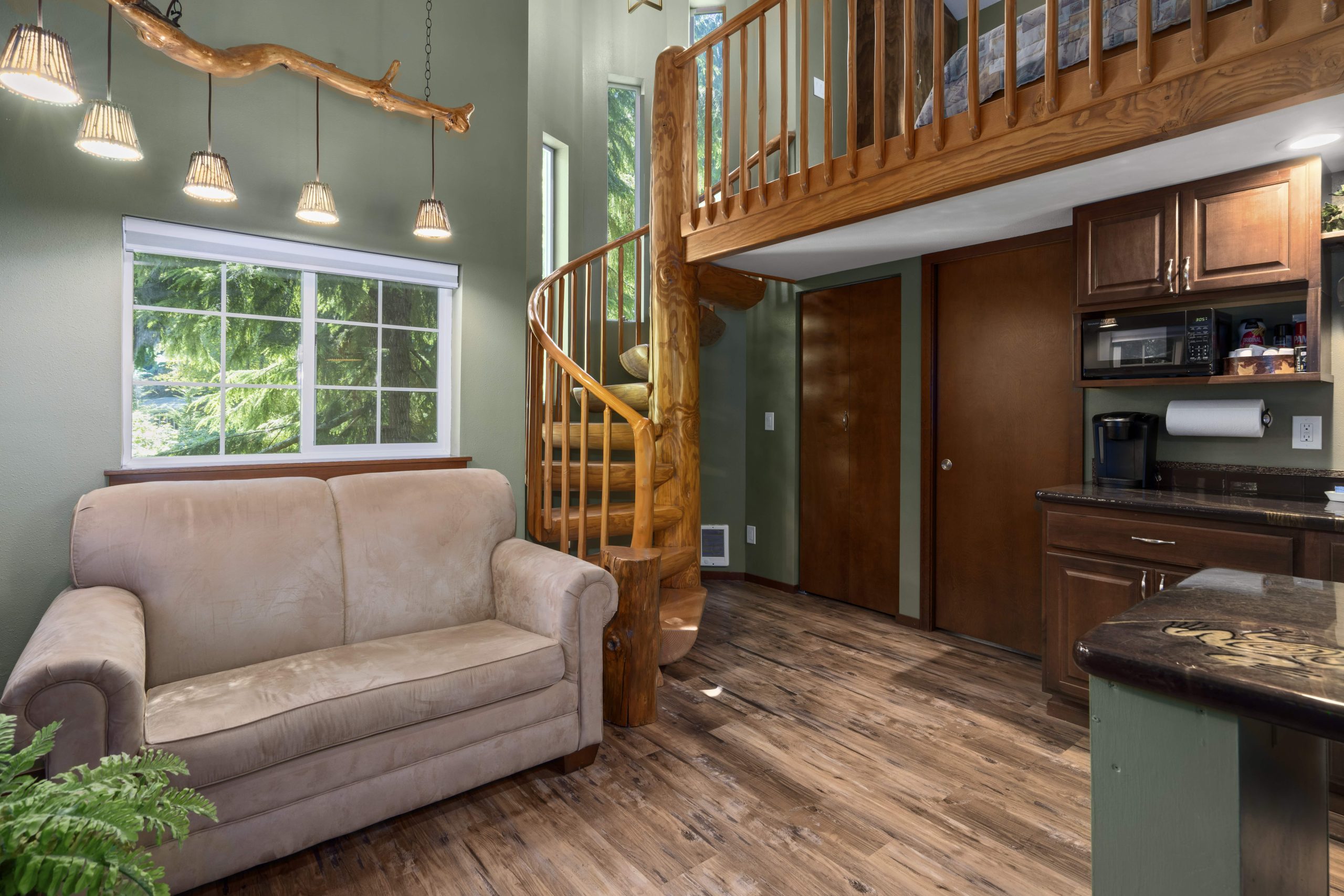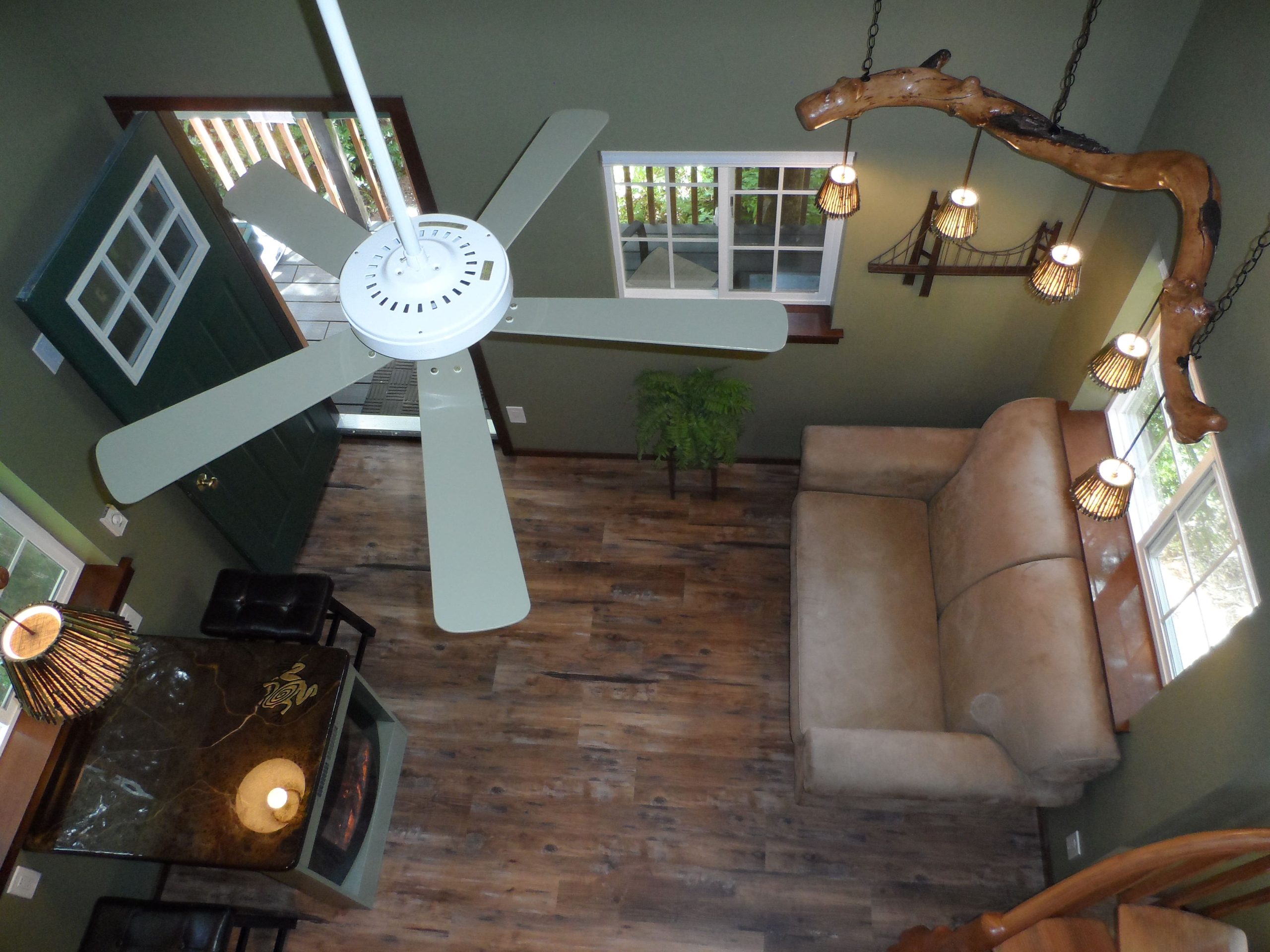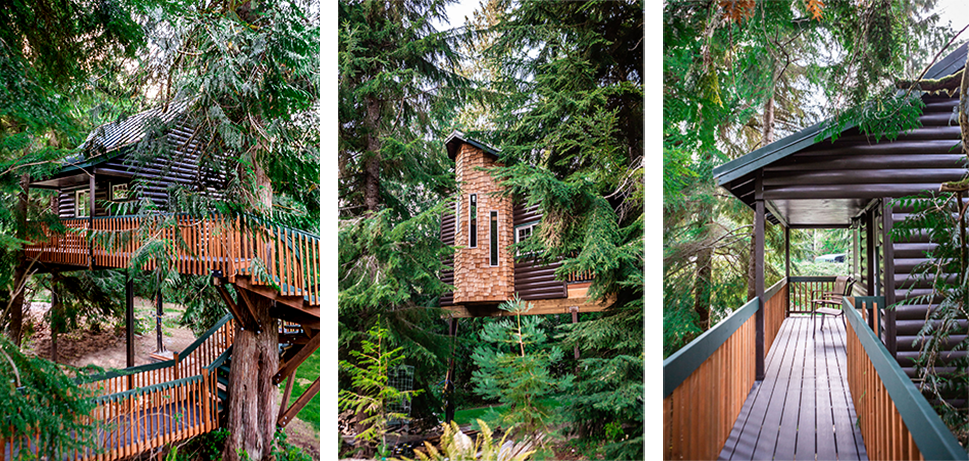 imagery by Jacobmillionphotography.com